Homeownership among the following groups
73%

White
Households

48%

Asian
Households

41%

African American
Households

39.6%

Hispanic
Households
Our goal is to level the playing field and make homeownership a possibility for everyone from all walks of life
We are a full service Real Estate Sales & Lending firm. The unique benefit that we offer is the ability to completely manage each transaction from end to end by giving you the Roadmap to Homeownership.
This allows us to quickly know how much you qualify for. Provide a FREE soft credit pull to determine your credit worthiness. And get you approved relatively quickly with our in-house lending department.
SUCCESS
Catalyst has a success rate in selling 100% of our listings within our contractually obligated listing period.
REPUTATION
Our agents are highly trained cream of the crop professionals that operate in the highest level of integrity with access to proprietary tools to provide you the most knowledge to ensure you're making the best decision for you.
SELLERS
We have the best creative marketing strategies to get you the highest value for your property in the lowest amount of time possible.
BUYERS
Our team consists of highly trained, highly skilled expert negotiators that will get you the best deal for your home.
TEAM
Between our administrative staff, transaction coordinator, buyer & selling agents, our team of agents are working around the clock to get your home sold and answer any questions you may have about the transaction.
LENDING
We are a direct lender through Carter Financial Solutions, offering the BEST rates in the industry. Our full-service company means that we can control the integrity of the transaction by ensuring that our clients are fully vetted and qualified, and we meet all deadlines with a 100% close success rate.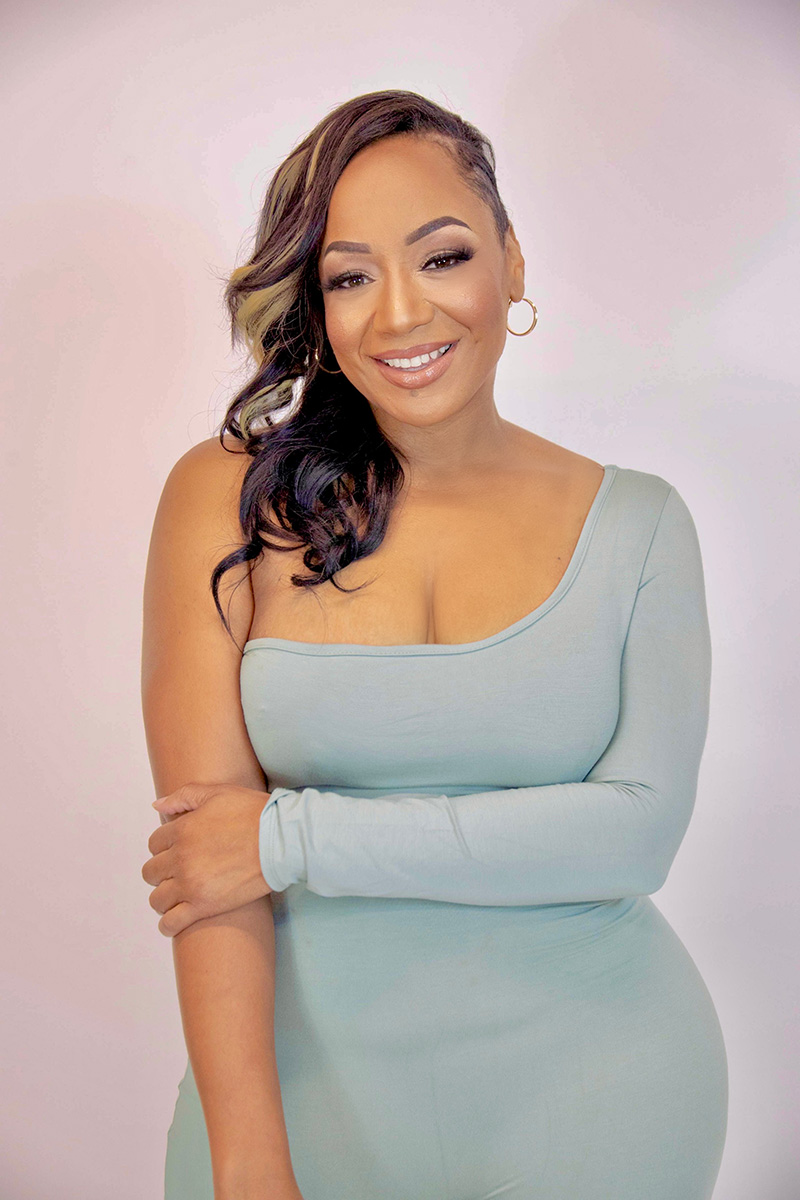 Constance Carter is the Broker, Founder, and CEO of Catalyst Real Estate Professionals, Carter Financial Solutions, and Catalyst Community Connections 501C3. She formed Catalyst in 2010 out of the need to create an agency that's not just transactional, but transformational. Meaning, she wanted to help more families realize the dream of wealth creation through homeownership. With the wealth gap widening, Constance knows that 90% of wealth is created through real estate, and this is the biggest way to effectuate true change. "I've seen the trajectory of so many lives that have changed when they bought their first home. And because we teach our clients how to build their wealth portfolio, their first home is only the beginning." Constance travels the world teaching wealth creation. With her International Best Selling book, The Secret to Breaking the B.R.O.K.E Code, Best Seller, Keeping Score, & on-line training programs through My Wealth Roadmap Constance lives and breaths Wealth Activism. She's been featured in several magazines including The Huffington Post, Black Enterprise, Rolling Out Magazine, Thrive Global, and Fox News. Between running her successful real estate firm, speaking, her training programs, media appearances, in addition to having a busy family of 6, she truly lives her motto, Nobody Works Harder than Constance Carter.
constancecarter.com @iamconstancecarter @iamconstancecarter @askconstancec constancecarter
We are the largest African American owned Residential Sales & Lending firm in California. We are a direct reflection of our community and celebrate the diversity of our agents, everyone is welcomed. We are all about collaboration. At Catalyst Real Estate Professionals there are no big I's and little You's, because we are family. The highest asset we have as a company are our agents. They are what makes us who we are. We offer excellent technology that will allow you to work from anywhere in the world. Mentorship and support is paramount so no one is left on an island. While most agency's boast 10% of the agents doing 90% of the work, our goal is to train 85% of our agents to be at least 6 figure earners. This is easily attainable by having the ability to earn through multiple revenue streams including loan administration, origination, and sales. We also believe in investing back into our agents with our Revenue Share model that we help to fund your securities account. You see, at Catalyst, we not only believe in helping our clients build wealth, but we help our agents do the same. Become a Catalyst Agent!
The Catalyst Way
God | Family | Business | Community
We are clear that God is the center in everything we do. Our family is the reason we do what we do. Business is the way we build our legacies. And giving back (Community) is essential to bringing hope & creating a better future in our communities.